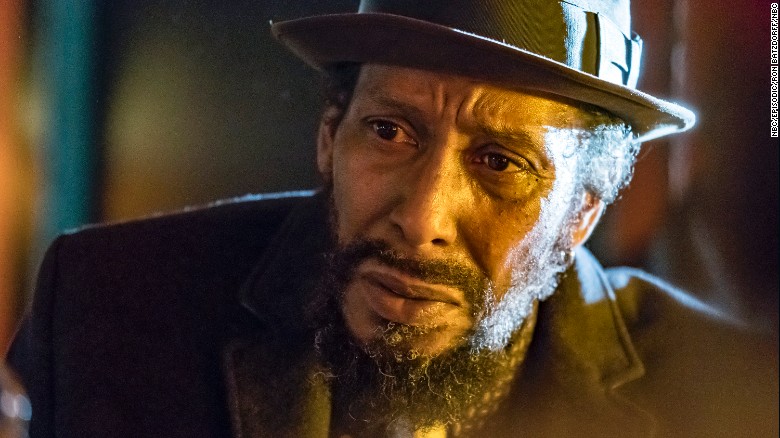 What William from "This Is Us" Taught America
About the Struggles of Black Fatherhood
William Hill has come and gone. He died Tuesday night after a short battle with Stage 4 cancer. William is a fictional character created from the minds of Dan Fogelman who created the NBC show, This Is Us. It is a show about a young couple who birth triplets but one died at birth unfortunately but fate stepped in and they adopted a newborn who was left at a fire station by William Hill, the biological father. We are drawn into this scenario for several reasons, the young couple is adorable, the multiple births are a challenge, the loss of a newborn is dramatic, the chance of being adopted immediately is rare and that adoptive newborn happens to be black that will be joining a white family when such a union during that time was not talked about or condoned. We become fixated to see this journey unfold in ever so slow disbursement of intricate layers.
The adoptive baby is given the christian name of Randall. He grows into a fine man, a family man having a wife and two daughters. He has a fine job and should be content with what he has but he isn't. You see, Randall has a demon. This demon lies within us all who never known who their father was. It haunts us, it drives us. We need to know only for the sake of who this person was. Will it answer the question of who am I, why am I here, why do I do the things that I do? Randall has asked these questions all of his life and he has the financial resources to find out and he does.
He meets William when he goes by Williams's apartment and introduces himself. It is a bold and scary moment all rolled into one gut twisting ball. There is anger but there is also resolution with Randall's emotions. He said what he needed to say for so long and now he waits for the verdict. William is patently taken aback and stunned but he is also honest. And so it begins, the short journey of son and father.
Randall takes him back home to met his wife and daughters. Over the duration, Randall will get to discover a little about who his father is. Trying to pack in thirty plus years of absence is a daunting challenge. There are only so many hours in a day that can be devoted to discussing the past. But some where in that time frame, Randall begins to bond with his father. He finds out that William is either bisexual or gay, he doesn't really know. He finds out his father writes poetry and is good playing chess and is a musician and is dying from cancer. And it is Stage 4 cancer at that. William is terminal. And if you've ever had a family member or friend have that disease, you know how devastating a disease it is.
Randall is now faced with the challenge of trying to fit as much life as he can with his father. He must face the challenge of not just losing an adoptive father who raised him from birth but also a biological father whom he has yet to know and come to love. This takes an emotional toll on Randall and he places this burden of work and family and William squarely on his shoulders and it collapses down on him hard. You just feel oh so sad for Randall. You think about being in his shoes and wonder if you could take on so much? Perhaps you did with a variation of the same results?
So we enter into this road trip to Memphis, a journey to William's hometown. Along the way, Randall wants to control the journey by ignoring his on-board GPS system and rely on conventional paper road maps. William takes them and tosses them out the window. Just drive. William seems to be taking in everything that he sees along the way. His mind is recording every curve, every tree, every moment and you get the sense that he already knows why he needed to make this trip to Memphis.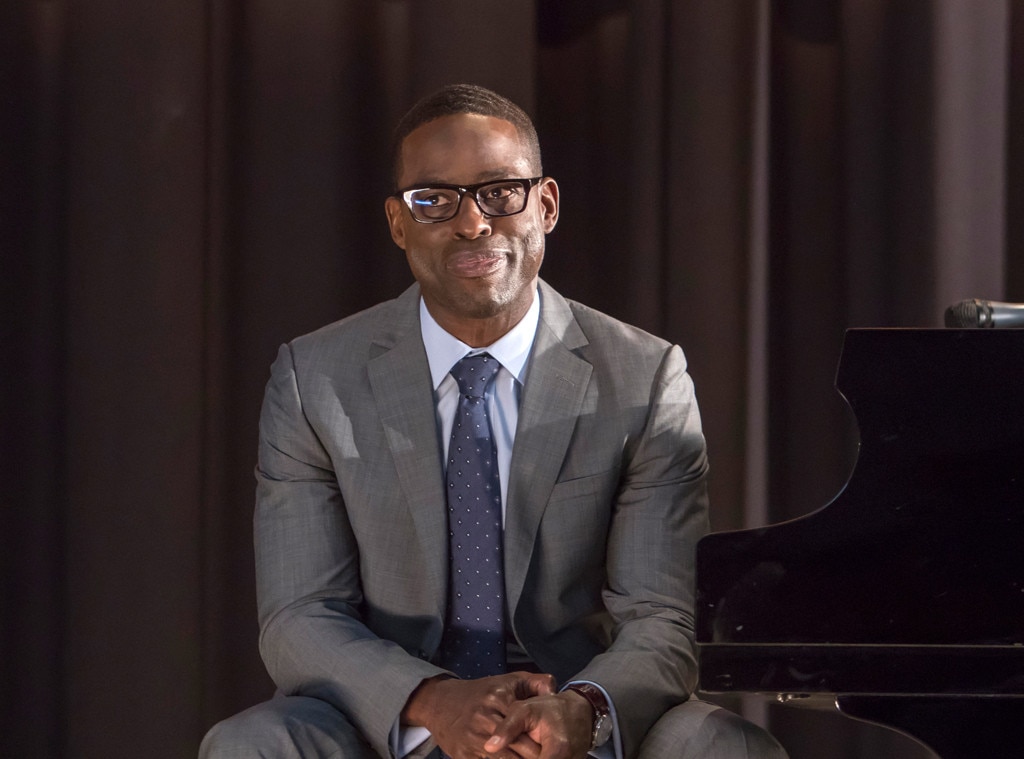 William brings up Randall's father. He's accepting of that term and admiration with Randall when Randall talks about his father. Randall describes the moments in which his father calmed his anxiety by holding his face in his hands and having him breath slowly until his anxiety fears slowly goes away. William would like to go see where his ashes were spread but Randall says that they could do it at another time. William know that this will not be as you see on his face. He insist that Randall make a detour to see his father's resting place. It's the first of so many moving moments. They arrive and William walks over to the bench and says some kind words to Jack and thanked him for raising a good son. As he gets up, he tells Randall to say a few words himself and as he walks away, you see the pain on his face that he hides from Randall.
They arrive in Memphis and the history floods back into William's mind. His days in the club were important days. It is there that we see him as a songwriter and musician. He was good. He didn't smoke, he didn't drink, he didn't party. It was all about the music and writing for him. But then things happened. He left to go take care of his mother he met a girl who was into drugs who would eventually be Randall's mother and she turned William on to drugs. He walked back into that club to find his cousin was still there, sitting at the bar. Randall is excited because he meets a cousin, a family member for the very first time. But William is trying to make amends for not coming back and we get a better understanding as to why. Forgiving someone for altering your life can be formidable sometimes but we do and we move on, it's sometimes the most human thing to do.
And so they go on. William and Randall bond over going to the barbershop getting their hair cut and talking about Afros. They go to the club and watch William perform on the keyboard playing alongside his cousin. Randall is meeting more cousins and talking to his wife about the experience and joy he is having knowing that he has another side to his history. And the next day, Randall is up, making his bed with gleeful abandon because he likes doing it. And when he rounds that door, he finds William not doing well.
At the hospital, the doctor explains to Randall that William's organs are failing and he doesn't have long to live. Randall finds himself at another crossroad in his life. He goes in and begins his final conversation with William. He wants to call his wife and have the kids say goodbye to William but William explains that he has already said goodbye to the girls. He's rather have him looking down at them than with them looking down at him. He leave words to the oldest girl to continue playing chess. But then William turns back the conversation on Randall and then you realize that all the moments he had with his son were played back for Randall to let him know that the short journey had not been forgotten and that the life they briefly shared was perfect. When William said let your hair grow out and not to make up the bed in the morning, it was his way of letting Randall off the hook, to not let things overwhelm you and somewhere in Randall's head, he finally understood that. William said he was scared as death approached. Me made mistakes and bad decisions in his life. Randall, being the good son, did what his father did for him. He climbed on the bed and took William's face in his hands and told him to breathe slowly and William complied. And as this flawed man looked back into the face of his son, he breathed slowly and slower and slower until there was no breath to exhale. And the journey ends.
So, how do we eulogize Mr. William Hill? Well, you could say that here lies William Hill, a man who made a sacrifice to give up his son because the life he was facing was a dismal one. He gave his son the opportunity to grow into an exceptional human being instead of living in a life of despair, poverty, drugs and crime. He showed him that love has no boundaries and that love can be selfish for a good reason. He showed him that no matter how long you think it is, life is short so enjoy the moments because when the time comes, it will be the one you'll remember and cherish the most. Let's go see the ducks.